Bollywood is the term that is used for the Hindi-language film industry of Mumbai. It is the largest film industry in terms of production and one of the most influential in the world in terms of fan following, viewership and financial power. Our Today's topic is Story of Film Jawan.
Bollywood has given us many superstars, from 1st Bollywood superstar Dilip Kumar, then Rajesh Khanna, Dharmendra, Angry young man Amitabh Bachchan to Sharauk Khan. These superstars have been instrumental in our life and entertaining us since our childhood.
Will Keanu Reeves Be In John Wick 5
Today we are talking about the Film Jawan, which is the talk of the town and the leading role is being played by Sharauk Khan. Let's have an idea about the story of this movie in this article.
Story Of Film Jawan
Shahrukh Khan is known as King Khan of the Bollywood film Industry, but his title was kind of shaking with back-to-back flops. However, after the blockbuster success of Pathaan, Shahrukh Khan established his regime again.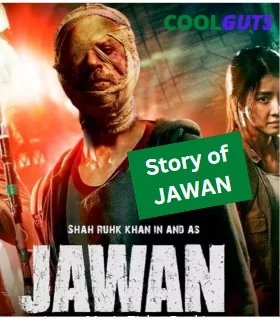 Movie Jawan is making buzz online for quite some time. People are now eagerly waiting for Shah Rukh Khan's upcoming action thriller film Jawan.
Recently the film plot has been released. Following is the plot released by the producers of the Film Jawan-
"A man is driven by a personal vendetta to rectify the wrongs in society while keeping a promise made years ago. He comes up against a monstrous outlaw with no fear, who's caused extreme suffering to many."
The story of film Jawan circled around a person who was doing his work honestly. But his honesty at work didn't go well with a certain group of individuals. These individuals hurt this honest person and celebrated their victory. Outlaws are enjoying But their enjoyment would not last forever, the hero would return to a new avatar to settle the score and to get his revenge back.
Director of Jawan Film
The direction of Jawan is being done by the famous director Atlee. Few of the readers are unknown to Atlee. His real is Arun Kumar and informally known as Atlee in the movie industry. He is famous for his work in tamil movies, His hit movies are Theri (2016), Mersal (2017) and Bigil (2019). Atlee was born in 1986, in such a small age, he made a name for himself in the Indian movies industry. The upcoming film, Jawan will be the first Hindi film of filmmaker Atlee.
Star Cast of Jawan Film
Shah Rukh Khan will be in the leading role in this Jawan Movie, to a pleasant surprise, he will play a double role in this movie. In other lead roles, he will be supported by Vijay Sethupathi, Nayanthara,  Priyamani, Sanya Malhotra, Sunil Grover, Yogi Babu, Riddhi Dogra, Astha Agarwal, Kenny Basumatary, Girija Oak & Ganesh Gurung.
Deepika Padukone, Sanjay Dutt & Vijay will be seen in a cameo appearance in this movie.
Music Composer
The music of the Film Jawan is composed by Anirudh Ravichander. Do you Remember the song "Why This Kolaveri Di"? Well, Anirudh Ravichander was the composer of that song.
Anirudh Ravichander is famous for his work in south Indian movies so far, this will be his mark in Hindi cinema.
Writer of Jawan
This movie is being written by the director of the movie Mr. Atlee.
Jawan Release Date
Earlier this movie was supposed to be released on 2nd June 2023, but a few modifications and changes have been brought and Jawan is set for 7th Sep 2023 as a worldwide theatrical release. Now that you have a hint about the Story Of Film Jawan, We are sure you must be waiting eagerly for Jawan to get released as soon as possible.
Production House
Red Chillies Entertainment is producing this film. We are sure that you must be aware that Red Chillies Entertainment is a renowned Indian film production company founded by Shah Rukh Khan and his wife Gauri Khan. Established in 2002, Red Chillies Entertainment has since become a prominent player in the Indian film industry.
Languages
Jawan movie will be released in Hindi, Tamil & Telugu languages on 7th Sep 2023.
Tailor of Jawan Film
You can watch the trailer of Jawan Movie here-
The trailer will undoubtedly give you a hint about the the Film Jawan. So Don't wait and watch the Film Jawan in a theatre near you.
Jawan Film OTT Release Date
In general, movies are being released on OTT after their run at Box Office got to a halt. Since Jawan Film will be released on 7th Sep 2023, we are expecting that it will be running in theatres for a few months.  Around the new year, we can expect this to be released on the OTT platform.
With this, we mark the end of this post on Story Of Film Jawan. Always watch movies in the theatres or on the official OTT platform. We hope that you will like this post. If you have any questions, please feel free to ask through the comment Box. You can bookmark us and can subscribe to our YouTube Channel also.
Subscribe to our YouTube channel for such interesting videos.