A few days back a movie, The Kerala Story stormed the box office with a staggering 200+ crores collection. In this topic, we are going to discuss one such movie with a small budget that has the potential to take the box office across the world by another storm, even a bigger one.
This post is about the Ajmer 92 Movie. We will try to tell you the exact timelines of the true events and what we can expect from the Ajmer 92 story.
Ajmer 92 Movie
Ajmer 92 is the upcoming movie that depicts a very grey episode in the history of modern India. It is based on a true story. Where innocent girls have been targeted by some influential people of Ajmer in 1991-92. These girls have been brought into flesh trades and have been sexually abused by the masses. It is the dark story of gang rape and blackmailing.
We will tell you the real story behind these incidents. The famous Ajmer sharif dargah has a part to play in this movie. We are expecting that the movie will follow the same timelines.
The story of the movie Ajmer started at Sofia College of Ajmer. Sophia College was considered to be one of the best boarding schools in Rajasthan in the 1990s.
Daughters and sisters of whos and whos from across India and neighbouring states of Rajasthan used to study here. Even the most influential people of Rajasthan felt proud if their daughter would get selected for Sofia College.
There was a girl from the 10th class who came in contact with an influential person name Farooq Chishti Ajmer. This fellow Chishti has the same bloodline as the most famous name of Ajmer which is Ajmer Chishti. I believe this guy even has an alias name nafis chishty.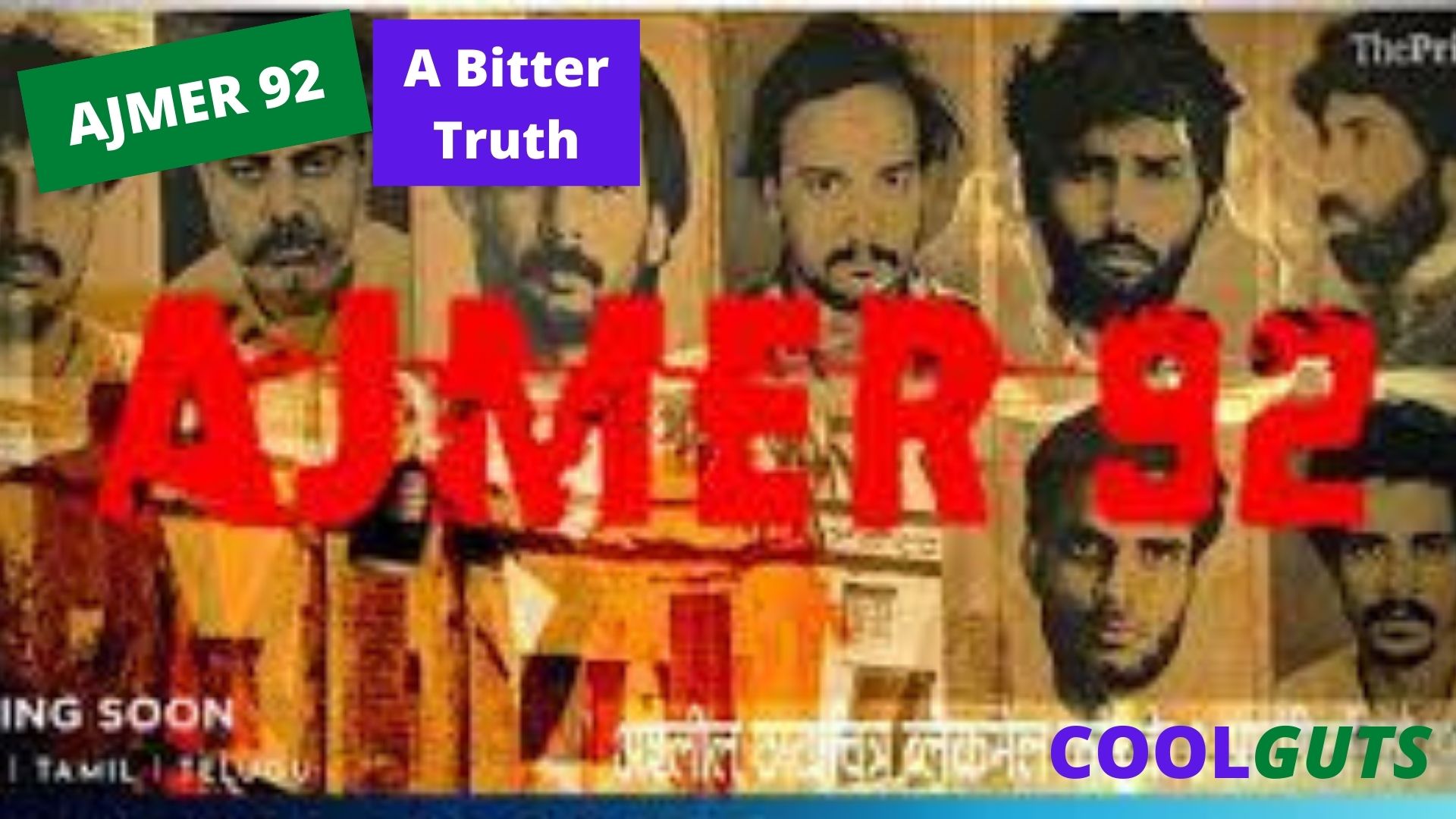 After a few days of acquaintance, Farooq Chisti invite this adolescent girl to his farmhouse and make physical contact with the underage girl and took pictures of the girl in an inappropriate position. We are not sure if the girl was aware of these pictures. After a few days, Farooq Chisti asked the girl to come to his farmhouse once again, though the girl was reluctant, she was forced. Once she reached there, she found that this time Farooq was not alone, his cousins Nafees & Sayeed Anwar were also there. Farooq showed her those pics and blackmailed her. After that these three sexually abused her.
These trends continued for a few months until these three men decided to force that innocent girl into a deeper vicious cycle. A few days later Farook told this girl that she can be freed and picture negatives will be given to her on one condition, that is, she has to bring two of her friends to their farmhouse. If she wouldn't do that these have threatened to circulate her pictures to the entire world. ( We are hoping that Ajmer 92 movie will put light on the true event and basis these events, the producer will show Ajmer 92 story in an honest unbiased manner.)
The feared girl didn't have any choice but to dance on the figures, considering this as the only solution, the poor girl fall into the trap and brought two of her friends to the farmhouse of Farooq Chisti.
These three men sexually abused those two girls and also took their pictures. From here the viscus cycle started, and these girls are forced to bring new girls to these animals. While Farooq and his cousins have started inviting their friends to the farmhouse as well.  Now this vicious cycle has started spreading like a chain reaction.
The Photographer who was developing these pictures, named Mahesh Nandani, has also started blackmailing these girls and forcing them for himself and his friends.
Soon every influential people in Ajmer held pics of these innocent and poor girls and forced these souls into physical relations. Crooked Politicians, their crooked children, rich and people sitting in high positions started molesting these girls, numbers were staggering to the range of 300+. These innocent girls and his girls didn't have any option but to follow their orders.
Many of the girls have committed suicide, this has raised the eyebrows of many. The editor of a local newspaper "Nvjyoti" named Sant Das Chaudhary, has started working on the article, simultaneously another local journalist, Madan, has also started working independently.
A few days later, Madan was shot dead, but this didn't stop Sant Das Chaudhary from publishing an article. He also write another article with morphed pictures of the innocent girls.
Now with this article, the administration and the government were rocked. Decisions have been made overnight to arrest the culprits, and in the next few days, 12-15 people have been arrested.
This was the true event based on which this movie is being made, Let's see how many of these events will be captured in Ajmer 92 Story.
Ajmer 92 Release Date
We are expecting that Ajmer 92 will be released in PAN India on the 14th of July 2023, Friday. If the controversy didn't spread before the release of this moves hopefully, Ajmer 92 movie release date will be 14th July only.
Ajmer 92 Film Cast
Though there is no big name in the movie, the story and plot are such interesting that it is bound to be a hit. Following are the Ajmer 92 Cast-
Karan Verma, Sumit Singh
Rajesh Sharma, Ishan Mishra,
Alka Amin, Mahesh Balraj, Aakash Dahiya as Mohan Singh
Anoop Gautam, Manoj Joshi, Brijendra Kala, Shalini Kapoor, Seerat Kaur,
Shehnawaz Khan, Unnati Pandey, Sayaji Shinde & Zarina Wahab
The direction of Ajmer 92
This movie is directed by Pushpendra Singh. Writers of the Ajmer 92 movie are Suraj Pal Rajak, Gyanendra Pratap Singh and Pushpendra Singh. Music is given by Parthsakha Daskabi whereas lyrics are given by Amrit.
Hope you will enjoy this movie in theatres near you or watch it on official OTT Channels.
You can bookmark us and can subscribe to our YouTube Channel also.
Subscribe to our YouTube channel for such interesting videos.